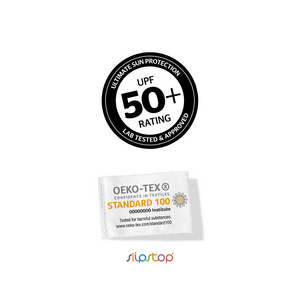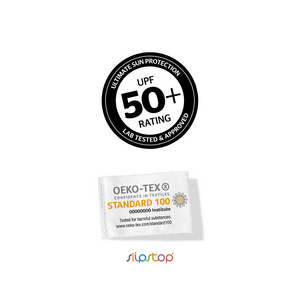 Chausson adulte SLIPSTOP® Grey Polka Dots
Chausson adulte SLIPSTOP® Grey Polka Dots -

 

Petits pois blancs sur fond gris
Flexibles et ultra légers, les chaussons pour adultes SLIPSTOP® Grey Polka Dots se portent autant à l'intérieur qu'à l'extérieur.  Ils sont parfaits pour une petite pause cocooning ou pour dorloter vos pieds à la maison ou au chalet.
Leurs semelles anti-dérapantes limitent les risques de glissades sur les sols mouillés ainsi que les brûlures sur la chaussée et le sable chaud.
Et si vous assortissiez vos chaussons à ceux de votre fille? Ce joli imprimé de petits cœurs métalliques est également disponible en taille enfant. 
Tissu respirant à séchage rapide
UPF 50+
91% polyamide 9%elastane
Coutures plates qui limitent la friction & les irritations
Pointes renforcées
Adult SLIPSTOP® water shoes Grey Polka Dots - White polka dots on a grey background
Grey Polka Dots SLIPSTOP® non-slip shoes will help protect from the dangers of slipping and falling on wet surfaces as well as protect your feet on hot sand and pavement.
SLIPSTOP® shoes are easy to put on and comfortable to wear. Completely free to move around, you will have the feeling of walking barefoot. Grey Polka Dots is the perfect pair of footwear for your yoga and Pilates sessions.
In addition, they offer effective and practical sun protection with a certified UPF 50+ rating.
Multi purpose footwear
Quick-drying • Breathable fabric
Flexible sole
91% polyamide 9% elastane
Tailored with flat seams that limit friction and irritation
Reinforced toes