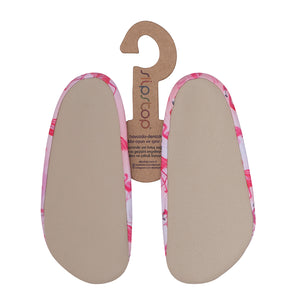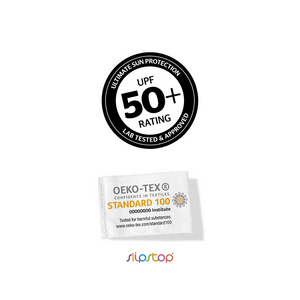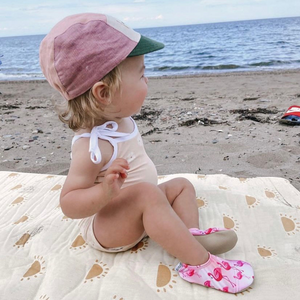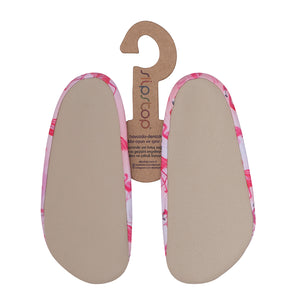 Chausson enfant SLIPSTOP® Kylie
Chausson enfant SLIPSTOP® Kylie - Flamants roses sur fond rose
Jouez en toute sécurité aux abords de la piscine cette saison avec les chaussures d'eau SLIPSTOP® Kylie à motifs de flamants roses pour enfants.
Leurs semelles sont à la fois souples et antidérapantes. Elles aident à prévenir les glissades sur les surfaces mouillées et protègent les pieds de la chaussée et du sable chaud.
Extensibles, légers et doux, les chaussons de piscine SLIPSTOP® Kylie conservent leur forme lorsque mouillés et offrent une protection solaire grâce à son tissu certifié UPF 50+.
SLIPSTOP® Kylie est l'accessoire indispensable pour vos prochaines vacances en famille!
Semelles adhérentes & résistantes au glissement
Légers . Flexibles . Confortables
91% polyamide 9% élasthanne
Faciles à enfiler
Coutures plates qui limitent la friction & les irritations
Pointes renforcées
Kids SLIPSTOP® water shoes Kylie - Pink flamingos on a pink background
Perfect for week-end relaxation, playtime and water friendly activities, SLIPSTOP® Kylie are the water shoes you will definitely want to show off this season!
They feature a dreamy pink flamingo print on a soft pink background.
SLIPSTOP® Kylie are crafted in a lightweight, quick-drying and sun safe fabric.
This exclusive design is tailored with flat seams which limit friction and irritation of your little one's skin for all day added comfort.
Whimsical water shoes perfect for your splash-loving kid!
UPF 50+
Designed for all ages
91% polyamide 9% elastane
Easy to put on
Non-slip soles

Reinforced toes