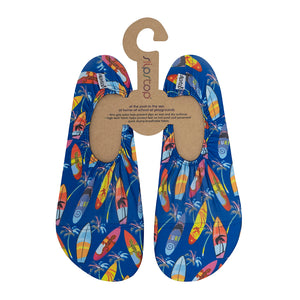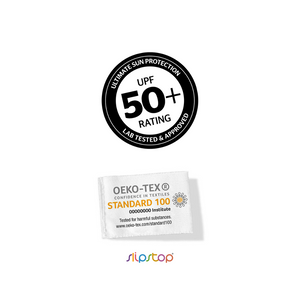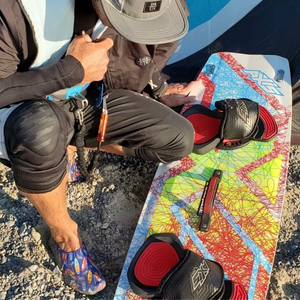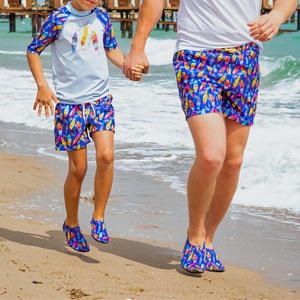 Chausson adulte SLIPSTOP® Miami
Chausson adulte SLIPSTOP® Miami - Planches de surf sur fond bleu
Les chaussures aquatiques pour adultes SLIPSTOP® Miami à motifs de planches de surf sont spécialement conçus pour la baignade.
Ultra légers et confortables, ils procurent une sensation de bien-être comme si vous étiez pieds nus.
Que vous soyez adepte du surf, kitesurf ou de la planche à pagaie, vous trouverez votre bonheur avec les chaussons SLIPSTOP® Miami munis d'une semelle antidérapante et taillés dans un tissu certifié UPF 50+ qui sèche rapidement.
Offrez-vous un look papa/maman et moi avec les chaussures SLIPSTOP® Miami Jr. disponibles en taille enfant.
Tissu respirant à séchage rapide
UPF 50+
91% polyamide 9%elastane
Coutures plates qui limitent la friction & les irritations
Pointes renforcées
Adult SLIPSTOP® water shoes Miami - Surf boards on a blue background
Surf's up this season with SLIPSTOP® Miami beach shoes for adults featuring an all-over surf board print.
Their lightweight and stretchy certified UPF 50+ fabric allows you to swim freely as if you were barefoot.
SLIPSTOP® Miami's non-slip sole will protect your feet on hot sand while at the beach as well as slippery floors in and around the pool on vacation.
What do you say we make twinning a thing this Summer? SLIPSTOP® Miami water shoes are also available in kid's sizing!
Multi purpose footwear
Flexible sole
91% polyamide 9% elastane
Tailored with flat seams that limit friction and irritation
Reinforced toes