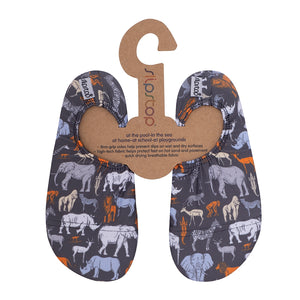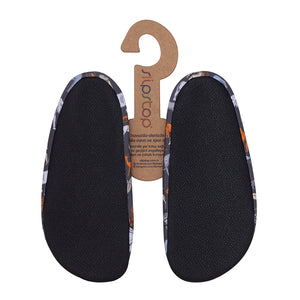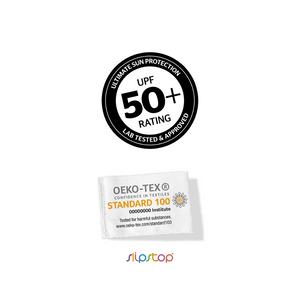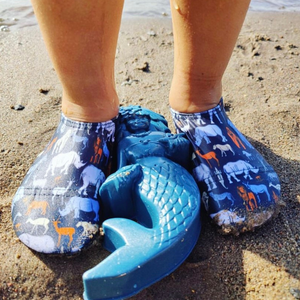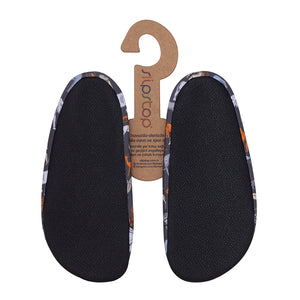 Chausson enfant SLIPSTOP® Savana
Chausson enfant SLIPSTOP® Savana - Animaux de la jungle sur fond gris
Cet été promenez-vous dans la nature sauvage avec les chaussures d'eau SLIPSTOP® Savana pour enfants à motifs animaux de la jungle sur fond gris.
Protégez les pieds de vos tout petits sur le sable chaud et dans l'eau avec les chaussons aquatiques SLIPSTOP® Savana.
Elles sont composées d'une semelle antidérapante qui protège les pieds et aide à prévenir les chutes sur les surfaces mouillées et glissantes.
Conçus pour s'enfiler facilement, elles favorisent l'autonomie des tout petits tout en leur permettant de s'amuser en toute sécurité.
Un incontournable pour les vacances au bord de l'eau!
UPF 50+

Légers • Flexibles
91% polyamide 9% élasthanne
Faciles à enfiler
Coutures plates qui limitent la friction & les irritations

Pointes renforcées
Kids SLIPSTOP® water shoes Savana - Jungle animal print on a grey background
Watch your little one splash and play in his fierce SLIPSTOP® Savana water shoes.
This colorful jungle friend print features a non-slip resistant sole that help prevent slips on wet and dry surfaces as well as protect feet from hot and rough surfaces.
SLIPSTOP® Savana shoes are made for kids from a lightweight, quick-drying and breathable fabric.
Make SLIPSTOP® Savana kids shoes a fun and sun-safe option for the beach or pool season!
UPF 50+
Designed for all ages
91% polyamide 9% elastane
Easy to put on
Tailored with flat seams that limit friction and irritation
Reinforced toes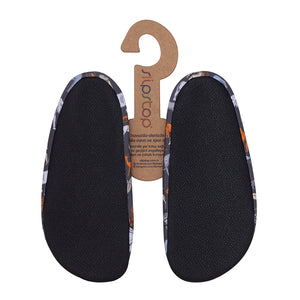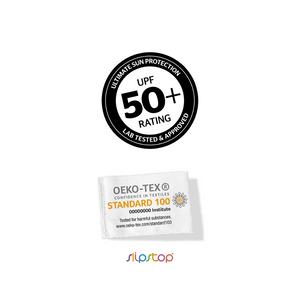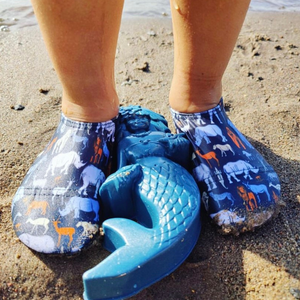 Chausson enfant SLIPSTOP® Savana