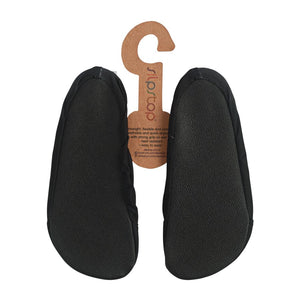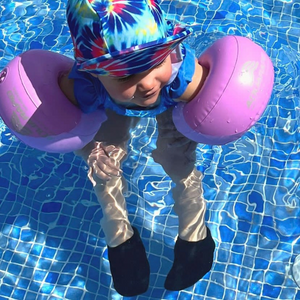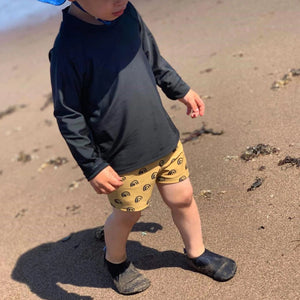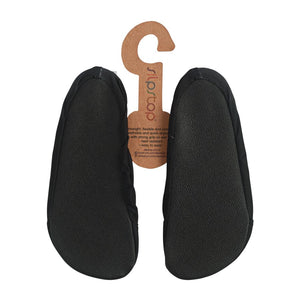 Chausson enfant SLIPSTOP® Black Jr.
Chausson enfant SLIPSTOP® Black Jr. - Noir uni
Faciles à enfiler, les chaussons pour bébés et enfants SLIPSTOP® Black Jr. favorisent l'autonomie de vos tout petits grâce à son ouverture élastique à la cheville.

Son tissu certifié UPF 50+ et extensible procure à la fois une grande souplesse et un grand confort car il permet à votre enfant de plier ses petits pieds sans pression inconfortable.
Dotés d'une semelle antidérapante, les chaussons souples SLIPSTOP® Black Jr. sont parfaits pour apprendre à se tenir debout ou faire ses premiers pas.
Ultra légers, votre enfant est entièrement libre de ses mouvements et se promène en toute sécurité comme s'il était nus pieds.
Chaussons polyvalents
Tissu respirant à séchage rapide
Conçus pour tous les âges
91% polyamide 9% élasthanne
Coutures plates qui limitent la friction & les irritations
Pointes renforcées
Kids SLIPSTOP® water shoes Black Jr. - Solid black
Look chic in our SLIPSTOP® Black Jr. water shoes for kids in solid black.
Their non-slip soles help prevent slips on wet and dry surfaces while their high-tech flexible soles protect feet on hot sand and pavement.
Crafted in quick-drying and breathable fabric, SLIPSTOP® Black Jr.  shoes offer a wonderful and comfortable barefoot feeling.
Sometimes this classic color is just the look you need to make some waves!
Multi purpose footwear
Designed for all ages
91% polyamide 9% elastane
Easy to put on
Tailored with flat seams that limit friction and irritation
Reinforced toes