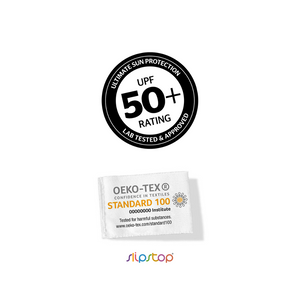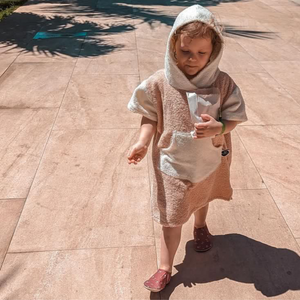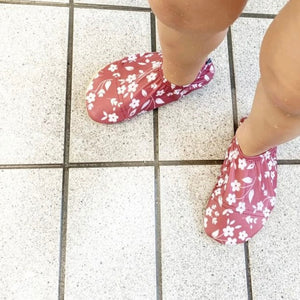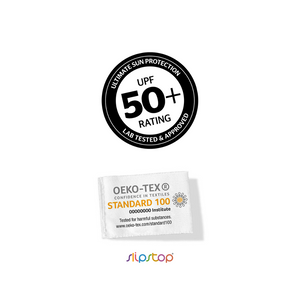 Chausson enfant SLIPSTOP® Burgundy Flowers
Chausson enfant SLIPSTOP® Burgundy Flowers - Jolies fleurs blanches sur fond bordeaux 
Les chaussures d'eau SLIPSTOP® Burgundy Flowers sont conçues pour offrir une protection et un confort optimal lors des activités aquatiques cette saison.
Leurs semelles antidérapantes assurent une bonne adhérence sur les surfaces humides et protègent les pieds des galets, des coquillages et du sable chaud.
Le chausson aquatique SLIPSTOP® Burgundy Flowers est un incontournable pour les sorties en vacances, les camps de jour ainsi que les activités à la plage et aux jeux d'eau.
Ils sont faciles à enfiler et à enlever. Ils sont pratiques pour les parents et adaptés aux enfants!
Avec les chaussures SLIPSTOP® ,plus besoin de crier pour empêcher vos enfants de courir sur les abords de la piscine.
Chaussons à usages multiples
Tissu respirant à séchage rapide
91% polyamide 9% élasthanne
Faciles à enfiler
Coutures plates qui limitent la friction & les irritations
Pointes renforcées
Kids SLIPSTOP® water shoes Burgundy Flowers - White delicate flowers on a burgundy background
Bloom in style this season with SLIPSTOP® Burgundy Flowers water shoes for kids.
SLIPSTOP® Burgundy Flowers shoes feature a lightweight material which blocks UV rays, keeping your child's feet protected from the sun's harmful rays.
These shoes are easy for kids to wear and comfortable for them to run around in.
Their non-slip sole ensures that your child stays safe and secure on wet and slippery surfaces, giving you peace of mind as they play.
SLIPSTOP® Burgundy Flowers shoes feature a soft white floral print, making them a perfect choice for this season!
UPF 50+
Multi purpose footwear
Quick-drying • Breathable fabric
91% polyamide 9% elastane
Tailored with flat seams that limit friction and irritation
Reinforced toes