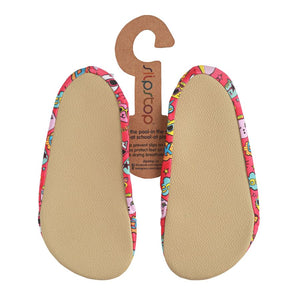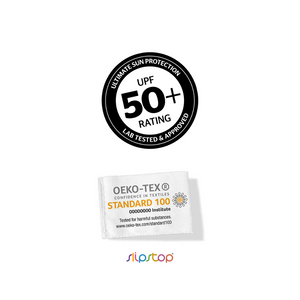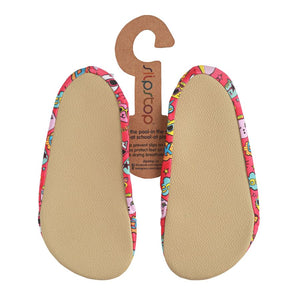 Chausson enfant SLIPSTOP® Cool Cats
Chausson enfant SLIPSTOP® Cool Cats - Chats rose
Votre enfant s'apprête à découvrir les joies de la piscine et de la plage cette saison?
Adoptez les chaussures aquatiques anti-UV SLIPSTOP® Cool Cats à imprimé de petits chats ludiques et colorés.
Les chaussons SLIPSTOP® Cool Cats à semelles antidérapantes et souples permettent à vos petits chatons de bouger confortablement et de marcher sur différentes surfaces en toute tranquillité. Fini le sable entre les orteils, les coupures de coquillages et les échardes.
Ultra légers, ils sont confortables à porter tout au long de la journée, grâce à leurs coutures plates et leur effet seconde peau qui limite les frottements.
Parfaits pour profiter des beaux jours en toute sécurité!
Chaussons polyvalents
Tissu respirant à séchage rapide
Conçus pour tous les âges
91% polyamide 9% élasthanne
Faciles à enfiler
Pointes renforcées
**Cet article est en vente finale**
Kids SLIPSTOP® water shoes Cool Cats - Pink colorful cats
Bursting with brightly colored cats, your little one is sure to look super cool in  SLIPSTOP® Cool Cats pool shoes for kids.
SLIPSTOP® Cool Cats UV protection water shoes are both slip-resistant and fast-drying.
Reinforced tips help protect their precious little toes from rough surfaces!
Ideal for swim class, they will protect your little swimmer's feet in the shower and changing room as well as prevent slips in and around the pool area.
Easy to swim in, their lightweight design offers a barefoot feeling!
Multi purpose footwear
Designed for all ages
91% polyamide 9% elastane
Easy to put on
Tailored with flat seams that limit friction and irritation
Reinforced toes
**This is a final sale item**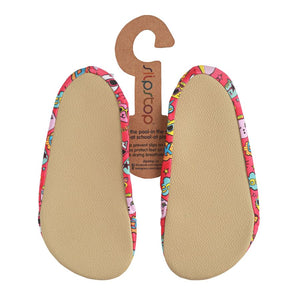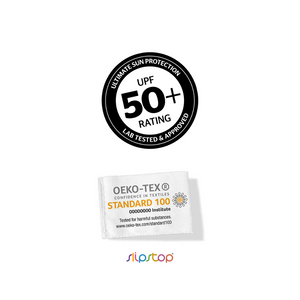 Le prix et qualité sont bons
Merci