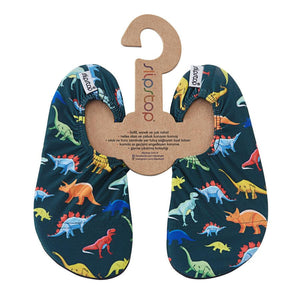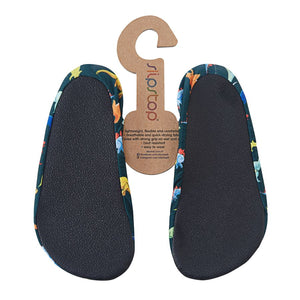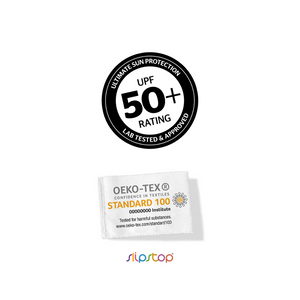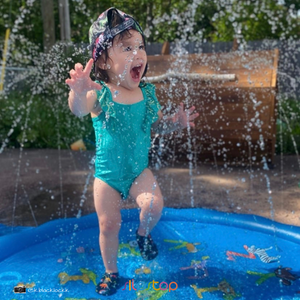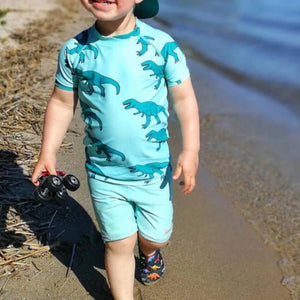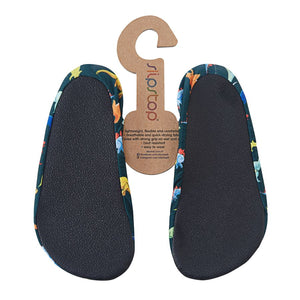 Chausson enfant SLIPSTOP® Dino
Chausson enfant SLIPSTOP® Dino - Dinosaures
Les chaussons pour enfants SLIPSTOP® Dino à motif dinosaures ont la réputation d'être polyvalents. Ils se portent tant à l'intérieur qu'à l'extérieur.

Bien qu'ils aient été conçus pour sécuriser la marche sur les sols mouillés, grâce à leurs semelles antidérapantes, vous n'aurez aucun mal à les utiliser dans la cour arrière sur le gazon, dans le module de jeux, le jardin ou sur le patio qui peut parfois devenir très chaud.
Sa légèreté lui confère une sensation de pied nu. Du coup, les chaussons SLIPSTOP® Dino peuvent être utilisés comme pantoufle d'intérieur et ainsi prévenir les chutes sur les surfaces glissantes comme les planchers de bois ou les tuiles à la maison ou la garderie.
Tissu respirant à séchage rapide
Légers . Flexibles . Confortable
91% polyamide 9% élasthanne
Faciles à enfiler
Coutures plates qui limitent la friction & les irritations
Pointes renforcées
**Cet article est en vente finale**
Kids SLIPSTOP® water shoes Dino - Dinosaurs
What's the next best thing to walking barefoot?
SLIPSTOP® Dino teal color water shoes for kids featuring an all-over dinosaur print is a fan favorite this season!
Have peace of mind as your little one gets ready to take his first steps thanks to their grippy, non-slip flexible soles.
SLIPSTOP® Dino shoes are crafted in a lightweight, fast-drying, UPF 50+ built-in sun protection fabric. They feature all the easy-to-wear qualities parents love!
Perfect for fast-growing feet, their light and stretchy design make them the ideal "starter shoe"!
Multi purpose footwear
Designed for all ages
91% polyamide 9% elastane
Easy to put on
Tailored with flat seams that limit friction and irritation
Reinforced toes
**This is a final sale item**