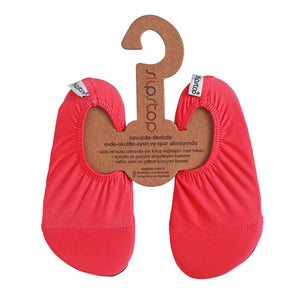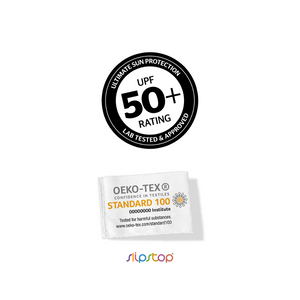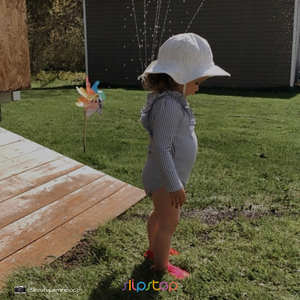 Chausson enfant SLIPSTOP® Fuchsia Jr.
Chausson enfant SLIPSTOP® Fuchsia Jr. - Fuchsia uni
Quoi mettre aux pieds de bébé lors de vos promenades en poussette ou en porte-bébé? 
Optez pour les chaussons SLIPSTOP® Fuchsia Jr. à semelles souples taillés dans un tissu certifié UPF 50+.
Ultra légers, ils sont conçus pour s'enfiler facilement grâce à leur élastique autour des chevilles en plus de bien tenir en place. 
Les chaussures pour bébés SLIPSTOP® Fuchsia Jr. sont munis d'une semelle antidérapante qui limite les risques de glissades sur les sols mouillés et les brûlures sur la chaussée ou le sable chaud.
Faciles à nettoyer, vous ne pourrez plus vous en passer!
Chaussons polyvalents
Tissu respirant à séchage rapide
91% polyamide 9% élasthanne
Confortables et doux

Coutures plates qui limitent la friction & les irritations
Pointes renforcées
Kids SLIPSTOP® water shoes Fuchsia Jr. - Solid fuchsia
Colorful and practical, SLIPSTOP® Fuchsia Jr. shoes in solid fuchsia is the best accessory to protect your baby's feet when taking them for a stroller ride.
Super light, SLIPSTOP® Fuchsia Jr. are designed to stay well in place thanks to their elasticated ankle and stretchy UPF 50+ built-in protection fabric. 
They're the perfect companion for any outdoor cardio activity. A definite baby must-have!
Multi purpose footwear
Non-slip . Firm grip sole
Quick-drying . Breathable fabric
91% polyamide 9% elastane
Tailored with flat seams that limit friction and irritation
Reinforced toes