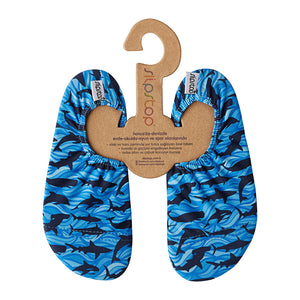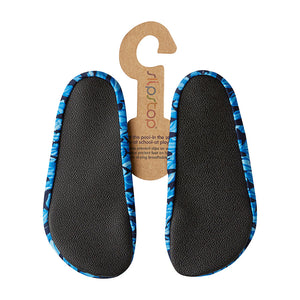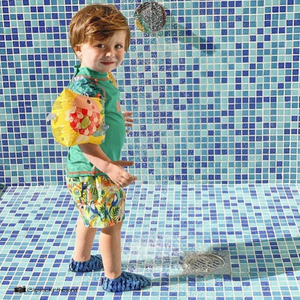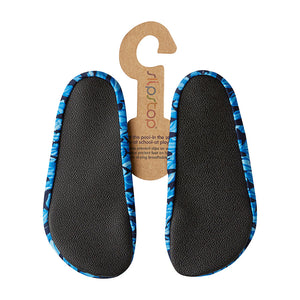 Chausson enfant SLIPSTOP® Hunter
Chausson enfant SLIPSTOP® Hunter - Dauphin bleu
Les chaussons polyvalents SLIPSTOP® Hunter bleu, à motif requins protègent les pieds de vos enfants contre les bactéries, les champignons et les frottements.
Équipés d'une semelle antidérapante, les chaussons d'eau SLIPSTOP® Hunter assurent une excellente traction et empêchent les glissades sur les sols mouillés.
Faciles à enfiler, ils offrent une meilleure adhérence lors de la marche, permettent d'éviter de se brûler la plante des pieds et préviennent les petites coupures et les éraflures.
Ils sont idéals pour vos sorties rafraichissantes au parc aquatique pour pour vous éclater dans les jeux d'eau ou à la pataugeoire de votre quartier.
Tissu respirant à séchage rapide
Légers . Flexibles . Confortables
Conçus pour tous les âges
91% polyamide 9% élasthanne
Coutures plates qui limitent les irritations
Pointes renforcées
**Cet article est en vente finale**
Kids SLIPSTOP® water shoes Hunter - Black dolphin & blue
Roam around the deep blue sea with SLIPSTOP® Hunter beach shoes for kids in blue.
These non-slip water shoes feature an all-over black dolphin print and help prevent slips on wet and dry surfaces.
Their high-tech soles protect your little one's feet in the water, on hot sand as well as from pesky sharp objects.
Crafted in a quick-drying and breathable UPF 50+ built-in protection fabric,  SLIPSTOP® Hunter is a fan favorite for a reason.
With beach days ahead, don't forget to roll up your favorite SLIPSTOP® Hunter shoes and pop them in your beach bag!
Multi purpose footwear
Designed for all ages
91% polyamide 9% elastane
Easy to put on
Tailored with flat seams that limit friction and irritation
Reinforced toes
 **This is a final sale item**