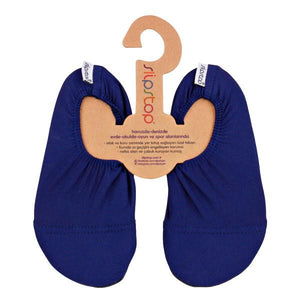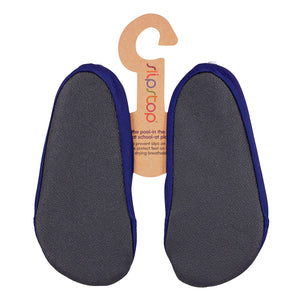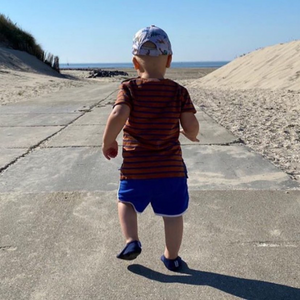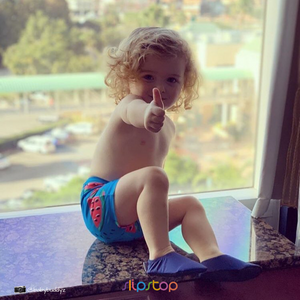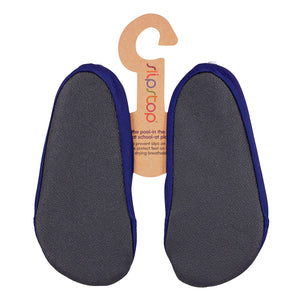 Chausson enfant SLIPSTOP® Navy Jr.
Chausson enfant SLIPSTOP® Navy Jr. - Marine uni
Les chaussures de plage SLIPSTOP® Navy Jr. unies bleu marine sont parfaites pour la baignade au camp de jour, à la garderie ou à la maison lors des chaudes journées d'été.
Munis d'une semelle antidérapante, les chaussons SLIPSTOP® Navy Jr. permettent aux enfants de tous âges de jouer en toute sécurité.
Ils sont composés sur le dessus d'un tissu certifié UPF 50+ respirant qui sèche rapidement tout en protégeant les pieds des éléments extérieurs et des petits microbes.
Souples et extensibles, ils sont faciles à enfiler grâce à leur ouverture élastique à la cheville.
Chaussons polyvalents
Légers . Flexibles . Confortables
91% polyamide 9% élasthanne
Faciles à enfiler
Coutures plates qui limitent la friction & les irritations
Pointes renforcées
**Cet article est en vente finale**
Kids SLIPSTOP® water shoes Navy Jr. - Solid navy
Let them gear up for beach days in SLIPSTOP® Navy Jr.  water shoes for kids crafted in a soft, breathable UPF 50+ stretchy fabric that will keep sun rays away.
Safe in and around the pool, their non-slip soles help prevent slips on wet and dry surfaces.
Designed for all ages from infant to adult sizes, we have the entire family covered!
Multi purpose footwear
Light . Flexible . Comfortable
91% polyamide 9% elastane
Easy to put on
Tailored with flat seams that limit friction and irritation
Reinforced toes
 **This is a final sale item**