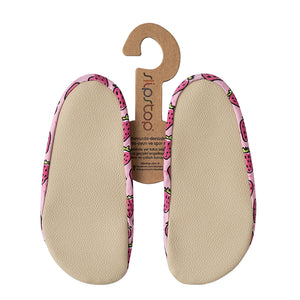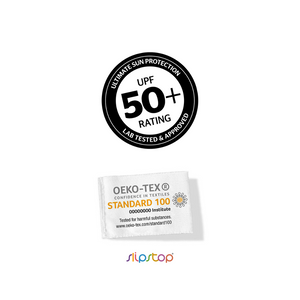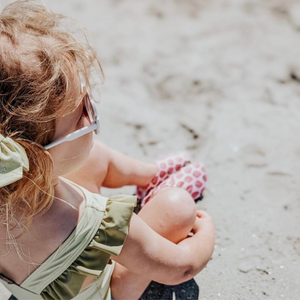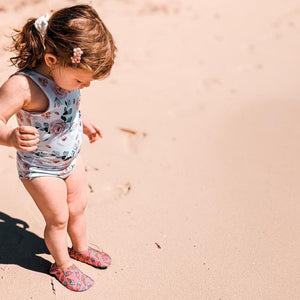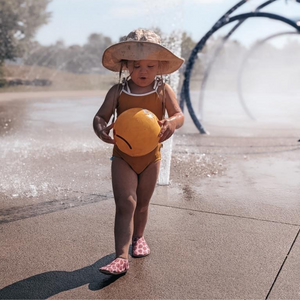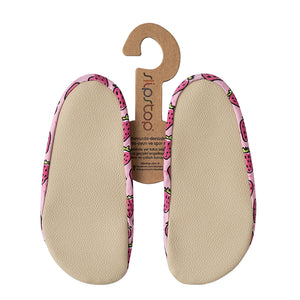 Chausson enfant SLIPSTOP® Strawberry
Chausson enfant SLIPSTOP® Strawberry - Fraise rose
Les chaussons polyvalents pour enfants SLIPSTOP® Strawberry à motif fraises roses se portent tant à l'intérieur qu'à l'extérieur.
Principalement conçus pour la baignade et pour sécuriser la marche sur les surfaces mouillées, les chaussures aquatiques SLIPSTOP® Strawberry sont munis d'une semelle antidérapante.
Elles sont utiles pour protéger les pieds de vos tout petits dans la cour arrière sur le gazon, le module de jeux, le jardin ou le patio qui peut rapidement devenir très chaud.
Sa légèreté lui confère une sensation pieds nus. Du coup, elles peuvent être utilisées comme pantoufle d'intérieur et ainsi prévenir les chutes sur les surfaces glissantes comme les planchers de bois ou les tuiles à la garderie ou à la maison.
Tissu respirant à séchage rapide
Légers . Flexibles . Confortables
91% polyamide 9% élasthanne
Faciles à enfiler
Coutures plates qui limitent la friction & les irritations
Pointes renforcées
**Cet article est en vente finale**
Kids SLIPSTOP® water shoes Strawberry - Pink strawberries
Bursting with fruity pink berries, SLIPSTOP® Strawberry non-slip water shoes for kids feature an all-over pink strawberry print.
Pop them in the backyard to protect your little feet on hot surfaces like the pool deck or patio.
Light and comfortable, SLIPSTOP® Strawberry are easy to swim in and provide added protection from infections.
This exclusive fun and colorful print is designed of quick-drying, stretchy and breathable fabric with built-in UPF 50+ sun protection.
Real fun shoes for real fun kids!
Multi purpose footwear
Light . Flexible . Comfortable
Designed for all ages
91% polyamide 9% elastane
Tailored with flat seams that limit friction and irritation
Reinforced toes
 **This is a final sale item**