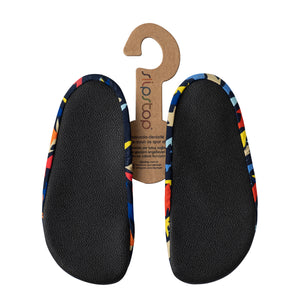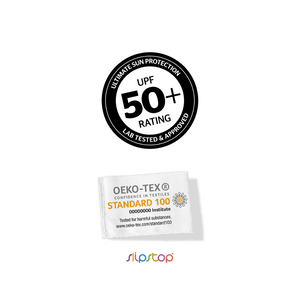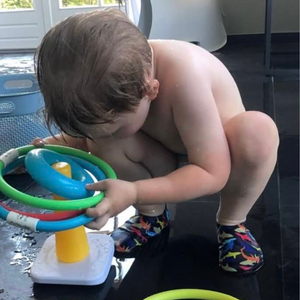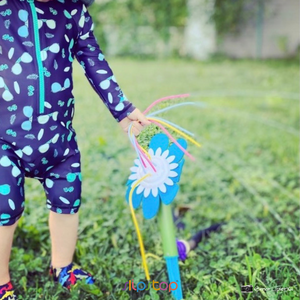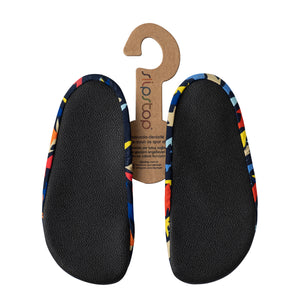 Chausson enfant SLIPSTOP® Wild
Chausson enfant SLIPSTOP® Wild - Requin marine
Très utiles pour explorer les fonds marins, les chaussons pour enfants SLIPSTOP® Wild protègent les pieds de vos tout petits. 

Ils permettent d'éviter les petites blessures qui peuvent survenir au contact de la faune et de la flore aquatique, que ce soit en mer ou en eaux douces.
Extensibles, les chaussures d'eau SLIPSTOP® Wild sont conçues pour assurer un maintien parfait même mouillées.
Dotées d'une semelle antidérapante et d'un tissu certifié UPF 50+, elles sont faciles à enfiler grâce à leur ouverture élastique à la cheville.
Légères, elles savent se faire oublier dans l'eau!
Chaussons polyvalents
Tissu respirant à séchage rapide
Conçus pour tous les âges
91% polyamide 9% élasthanne
Coutures plates qui limitent la friction & les irritations
Pointes renforcées
**Cet article est en vente finale**
Kids SLIPSTOP® water shoes Wild - Navy & colorful sharks
Dive right in with SLIPSTOP® Wild water shoes for kids in an all-over cool and colorful shark print.
Their non-slip, high-tech soles protect your little one's feet on hot sand and concrete as well as prevent slips on wet and dry surfaces.
Crafted in a fast-drying and breathable UPF 50+ built-in protection fabric, SLIPSTOP® Wild is a total game changer on the beach!
Multi purpose footwear
Designed for all ages
91% polyamide 9% elastane
Easy to put on
Tailored with flat seams that limit friction and irritation
Reinforced toes
 **This is a final sale item**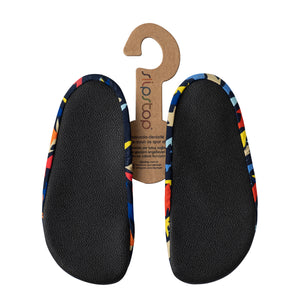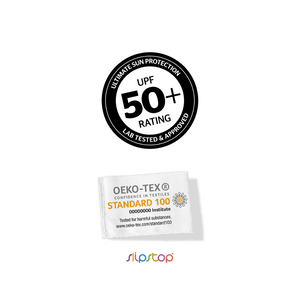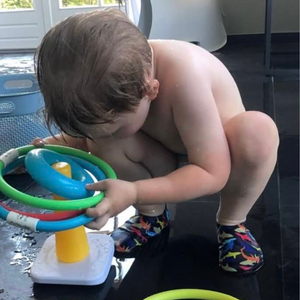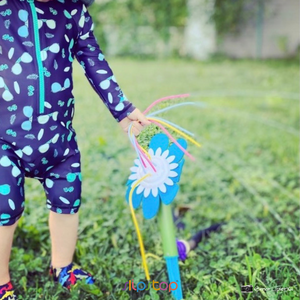 Chausson enfant SLIPSTOP® Wild
These are so great!
The water shoes are amazing! Comfortable and well made. Also they arrived SO quickly! I will definitely be buying again!