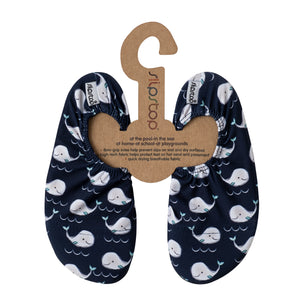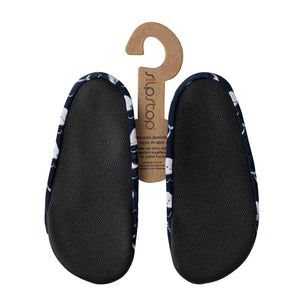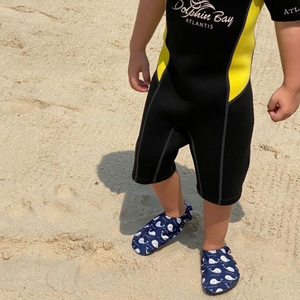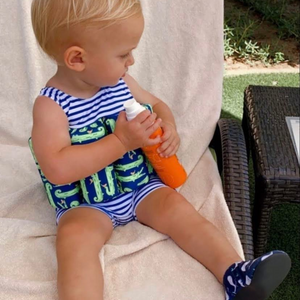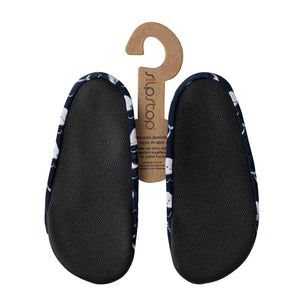 Chausson enfant SLIPSTOP® Willy
Chausson enfant SLIPSTOP® Willy - Baleine marine
Grâce à ses semelles antidérapantes et résistantes, les chaussures d'eau SLIPSTOP® Willy imprimés bleu à motif baleines permettent à votre enfant d'explorer confortablement et en toute sécurité les fonds marins, qu'il y ait des galets, du sable, des coquillages ou des petits cailloux.
À la fois légers et pratiques, les chaussons de vacances SLIPSTOP® Willy sèchent rapidement et sauront se glisser facilement dans votre sac de voyage.
Confortables à porter tout au long de la journée grâce à ses pointes renforcées et ses coutures plates qui permettent d'éviter les irritations, ils offrent également une protection solaire efficace grâce à leur tissu certifié UPF 50+.
Chaussons polyvalents
Légers . Flexibles
Conçus pour tous les âges
91% polyamide 9% élasthanne
Tissu respirant
Faciles à enfiler
**Cet article est en vente finale**
Kids SLIPSTOP® water shoes Willy - Navy & white beluga whales
Your little one will love exploring in SLIPSTOP® Willy water shoes for kids in navy.
These slip-resistant shoes feature an all-over print of friendly white beluga whales.
SLIPSTOP® Willy beach shoes will protect your little one's feet on hot sand and pavement as well as rough surfaces.
No more burning feet and splinters from playing on the deck, thanks to their durable and flexible soles.
Perfect for daycare and day camp!
Pop them in your swim bag or backpack!
Multi purpose footwear
Designed for all ages
91% polyamide 9% elastane
Easy to put on
Tailored with flat seams that limit friction and irritation
Reinforced toes
 **This is a final sale item**