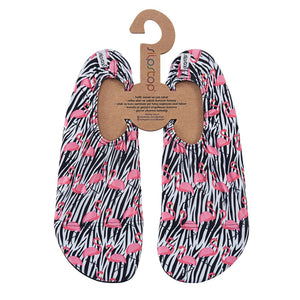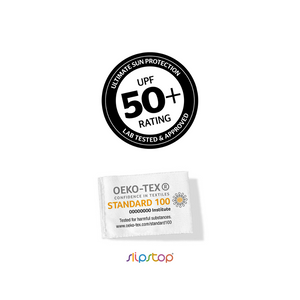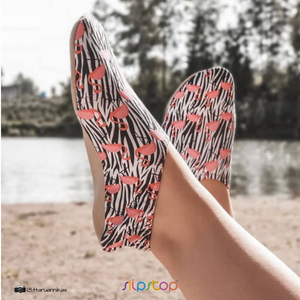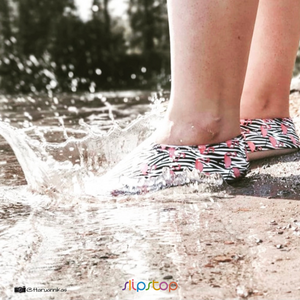 Chausson adulte SLIPSTOP® Flamingo
Chausson adulte SLIPSTOP® Flamingo - Flamant rose
Les chaussons SLIPSTOP® Flamingo aux semelles anti-dérapantes protègent les pieds des germes sur le plancher du vestiaire et dans les douches de la salle de gym.  
Souples et ultra légers, les chaussons SLIPSTOP® prennent très peu de place et se glissent en toute facilité dans votre sac de sport ou votre valise.

Faciles à enfiler et agréables à porter, les chaussons Flamingo sont composés d'un tissu anti-UV qui sèche rapidement.
Chaussons polyvalents
Tissu respirant
91% polyamide 9%elastane
Coutures plates qui limitent la friction & les irritations
Pointes renforcées
Adult SLIPSTOP® shoes Flamingo - Pink Flamingo 
Protect your feet from wet slippery surfaces and germs with SLIPSTOP® Flamingo shoes. They are perfect to wear in the changing room at the gym as well as in the shower.
Lightweight and flexible, they are easy to roll up and pop in your gym bag or suitcase.
They are comfortable to wear while exercising in the pool, at yoga, on your paddleboard or even at home.
Quick-drying • Breathable fabric
Reinforced toes

91% polyamide 9% elastane
Tailored with flat seams that limit friction and irritation
Non-slip • Firm grip sole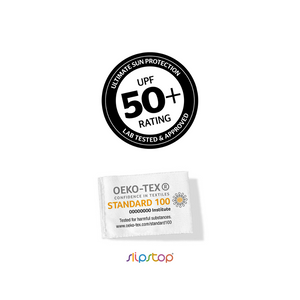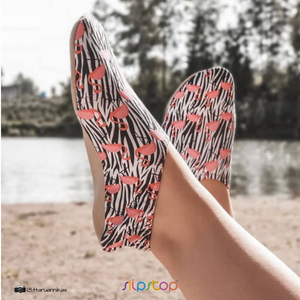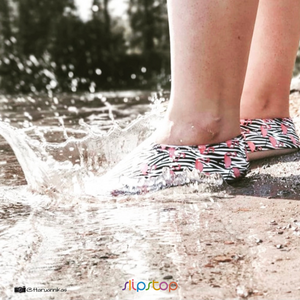 Great water shoes!
Very nice quality water shoes. Just a bit tight for the toes. If you have wide feet, these might not be for you.