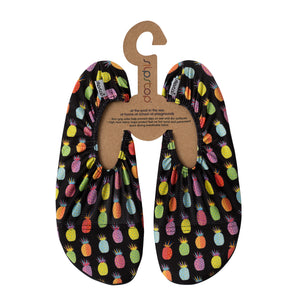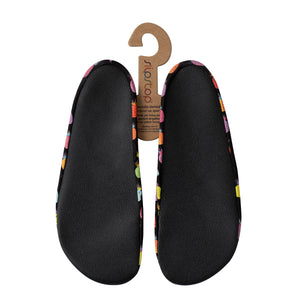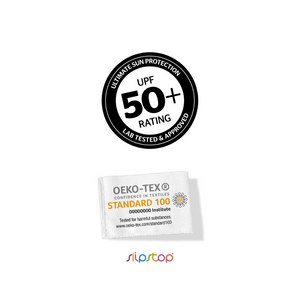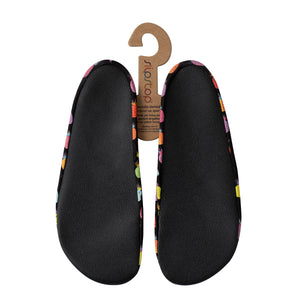 Chausson adulte SLIPSTOP® Cocktail
Chausson adulte SLIPSTOP® Cocktail - Ananas noir
Les chaussons SLIPSTOP® Cocktail pour adultes offrent une protection solaire pratique avec un indice de protection maximale certifié UPF 50+. 
Les chaussons anti-dérapants SLIPSTOP® sont composés sur le dessus d'un tissu à motifs d'ananas à la fois extensible, indéformable, doux et respirant. 
Faciles à enfiler et confortables à porter, les chaussons Cocktail sont parfaits pour les sorties à la plage, la piscine ou le spa.
Tissu à séchage rapide
Légers • Flexibles
91% polyamide 9%elastane
Coutures plates qui limitent la friction & les irritations
Pointes renforcées
Adult SLIPSTOP® shoes Cocktail - Pineapple black
Protect your feet on hot sand at the beach and slippery floors around the pool with SLIPSTOP® Pineapple shoes. 
Reinforced toes help protect your feet from sharp objects and rough surfaces while allowing you to swim freely with a comfortable barefoot feeling.
What do you say we make matching a thing this season? SLIPSTOP® Pineapple print is also available in kids sizes.
Quick-drying • Breathable fabric
Flexible sole
91% polyamide 9% elastane
Tailored with flat seams that limit friction and irritation
Non-slip • Firm grip sole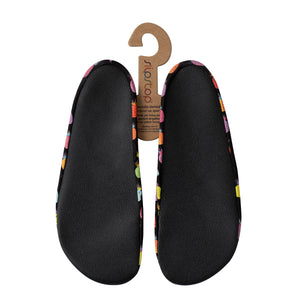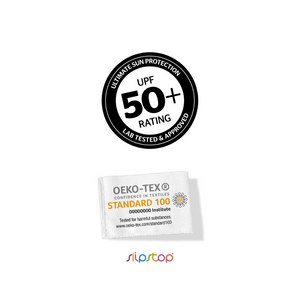 Leger et confortable, facile d'entretien c'est simplement parfait!