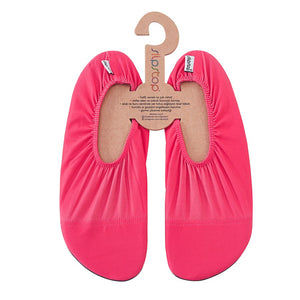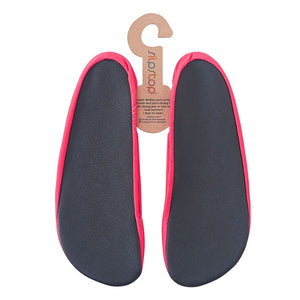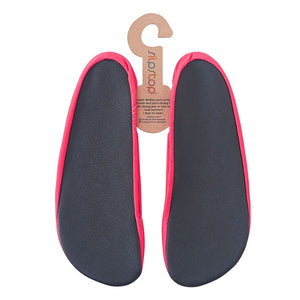 Chausson adulte SLIPSTOP® Fuchsia
Chausson adulte SLIPSTOP® Fuchsia - Fuchsia uni 
Les chaussures d'eau SLIPSTOP® Fuchsia se déclinent aussi en tailles adultes. 
Flexibles et ultra légers, ils sont très confortables à porter en toutes occasions. 

Les chaussons SLIPSTOP® Fuchsia sont composés sur le dessus d'un tissu à la fois extensible, indéformable et respirant qui sèche rapidement.
Leurs semelles anti-dérapantes protègent vos pieds du sable chaud, des coquillages et des galets lors de vos sorties à la plage.
Coutures plates qui limitent la friction & les irritations

Pointes renforcées
UPF 50+

91% polyamide 9%elastane
Faciles à enfiler
Adult SLIPSTOP® shoes Fuchsia - Solid 
Solid Fuchsia SLIPSTOP® water shoes are also available in adult sizes.
Lightweight and flexible, SLIPSTOP® shoes help protect from the dangers of slipping, burning your feet on hot sand and from sharp objects.

Comfortable and easy to swim in, they are rated sun safe UPF 50+. Simply perfect for holidays, the pool and the beach!

Multi purpose footwear
Quick-drying 

91% polyamide 9% elastane
Tailored with flat seams that limit friction and irritation
Reinforced toes