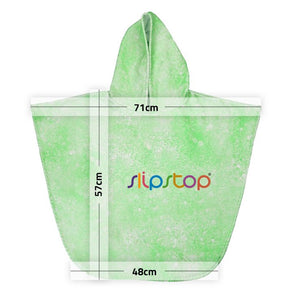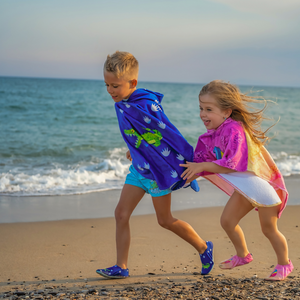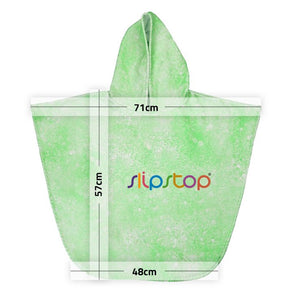 Poncho à capuchon SLIPSTOP® Alaska
Poncho à capuchon Slipstop® enfant Alaska - Baleine & ours polaire sur fond bleu ciel
Unisexe et offert en taille unique, le poncho de change SLIPSTOP® Alaska est doté d'un joli imprimé de baleine et ours polaire sur fond bleu ciel.
Grâce à ses ouvertures sur les côtés, le cache-maillot SLIPSTOP® Alaska réchauffe vos tout petits entre deux saucettes à la plage ou à la piscine. 
Le poncho SLIPSTOP® est doté d'un capuchon ample et douillet qui facilite le séchage des cheveux.
Offert exclusivement sur notre boutique en ligne, le poncho SLIPSTOP® Alaska est un incontournable pour la période estivale.
Composition :  60% Coton  40% Polyester
Kids Slipstop® Hooded Poncho Alaska - Whale & polar bear on a sky blue background
SLIPSTOP® Alaska hooded surf poncho features an adorable polar bear and whale print on a sky blue background.
This O/S cozy wrap is guaranteed to keep your little one warm after a cool swim at the beach on at the pool.
Open on all sides, kids will love wrapping up in SLIPSTOP® Alaska cozy and comfortable wide-hooded beach towel.
SLIPSTOP® Alaska towel poncho will be a total game changer at the beach this season!
Composition:  60% cotton   40% polyester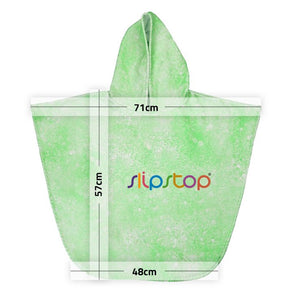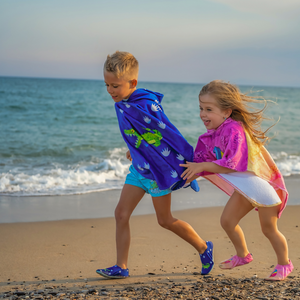 Great water shoes
Wonderful alternative to traditional water shoes especially for young kids who are learning to walk!