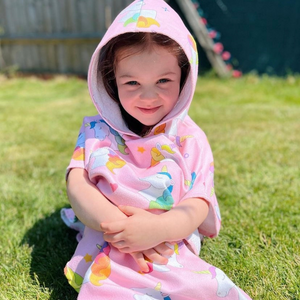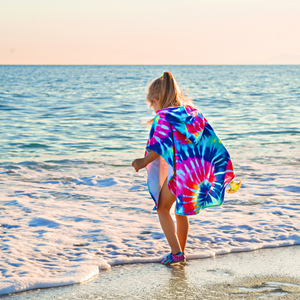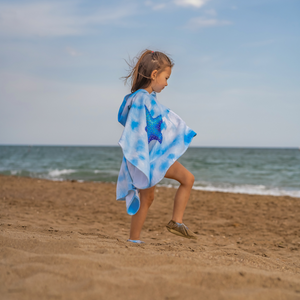 Poncho à capuchon SLIPSTOP® Cats
Poncho à capuchon Slipstop® enfant Cats - Chatons colorés sur fond rose poudré
Comment ne pas craquer devant la douce et apaisante serviette poncho SLIPSTOP® Cats assortie de petits chatons ludiques?
Sa ratine de coton absorbante permet de sécher rapidement vos tout petits de la tête aux pieds à la sortie du bain.
La sortie de bain SLIPSTOP® Cats est dotée d'un capuchon ample et douillet qui facilite le séchage des cheveux.
Composition:  60% coton   40% polyester
Kids Slipstop® Hooded Poncho Cats - Playful kittens on a powdered pink background
SLIPSTOP® oh-so soft Cats hooded towel features a whimsical kittens design and is a great option for drying off in style after a warm bath.
This O/S bath wrap is opened on all sides and will keep your little one warm and feeling cozy.
Made of absorbent and soft cotton,  SLIPSTOP® hooded poncho is a must-have for the beach!
Composition:  60% cotton   40% polyester