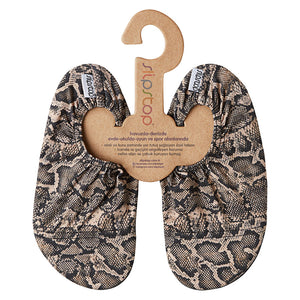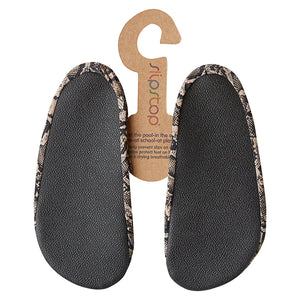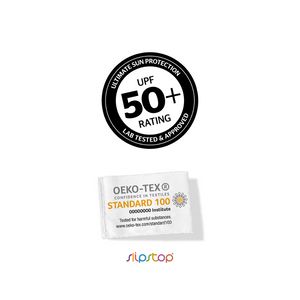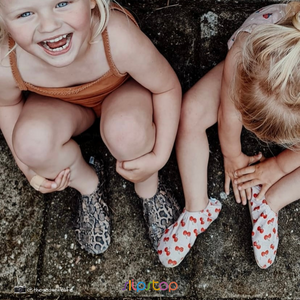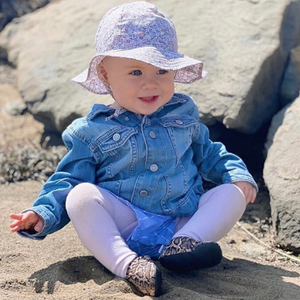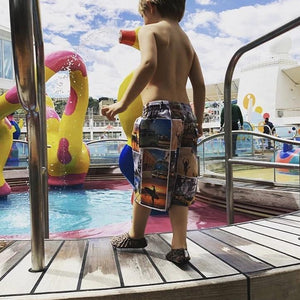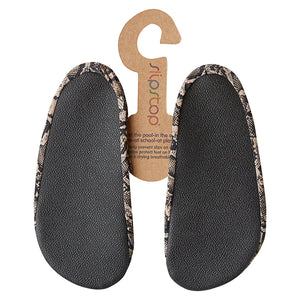 Chausson enfant SLIPSTOP® Snake Jr.
pool

.

sea

.

beach

.

boat

.

surf

.

daycare

.

home

.

playground

.

gym

.

pilates

.

yoga

. 

travel
Multi purpose footwear
Non-slip . Firm grip sole
Quick-drying . Breathable fabric
Light . Flexible . Comfortable
Designed for all ages
91% polyamide 9% elastane
Easy to put on
Tailored with flat seams that limit friction and irritation
Reinforced toes
**This item is a final sale item**
piscine

.

plage

.

bateau

.

surf

.

garderie

.

maison

.

terrain de jeux

.

gym

.

pilates

.

yoga

. 

voyage 
Chaussons à usages multiples
Semelles adhérentes & résistantes au glissement
Tissu respirant à séchage rapide
Légers . Flexibles . Confortables
Conçus pour tous les âges
91% polyamide 9%elastane
Faciles à enfiler
Coutures plates qui limitent la friction & les irritations
Pointes renforcées
**Cet article est en vente finale**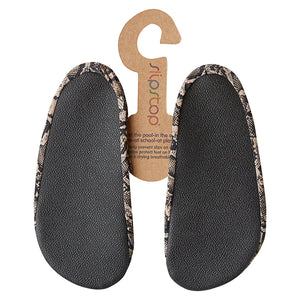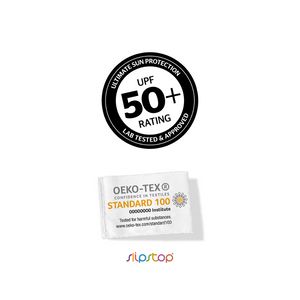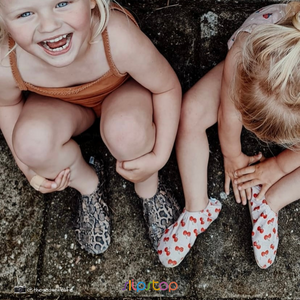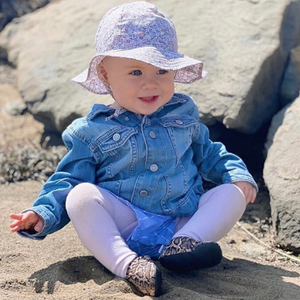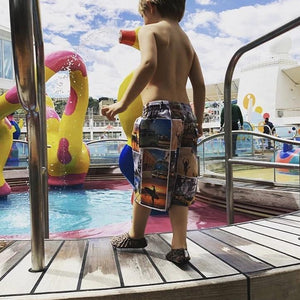 cute and good quality
I'll purchasing these again in a smaller size as the size I ordered was too big...but, I'm impressed enough to reorder.
Très satisfaite
Je n'ai pas encore essayé ces chaussons spécifiquement, mais c'est la 2e paire que je commande. J'avais acheté ceux pour bébés l'été passé et j'ai adoré : faciles à mettre et nettoyer, anti-derapant, parfaits pour des surfaces chaudes comme un patio au soleil, etc
C'est pourquoi je souhaitais avoir une nouvelle paire pour cet été et les cours de piscine! Je recommande ce produit
Livraison très rapide
Chausson enfant SLIPSTOP snake Jr.
They are wonderful, my daughter used them for the beach in Mexico. Exactly as advertised !
Love them
This is our second purchase but new pattern. They are great as indoor slippers for my daughter that needs a slim flat bottom because of a balance issue. With the sale I bought the next size up as well.